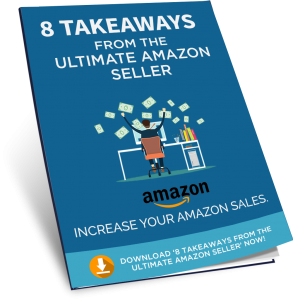 We closely studied the Ultimate Seller on Amazon. We discovered 8 takeaways that will help you grow your Amazon sales. This is what you'll learn in our FREE report:
Learn how the Ultimate Seller differentiates its primary photos from other photos.
Learn how the Ultimate Seller sneakily uses other brands to boost its own visibility.
Learn WHO the Ultimate Amazon Seller is!… And more…
Our FREE 13-page report packs a punch. Download it now to learn how to sell on Amazon from the best!