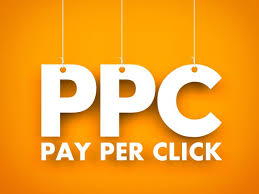 No Commitments, cancel in 30 days.
Amazon listed over an estimated 600 million different products in the USA alone in 2018.  Gaining visibility on Amazon has become increasingly difficult.
Gone are the days of simply writing good copy and displaying sharp photos and then seeing the sales pour in.
You now must conduct Pay Per Click (PPC) advertising campaigns through Amazon Sponsored Ads to compete and sell at a high volume.
Also, it's nearly impossible to rise in Amazon's organic rankings without running successful ad campaigns.
Who has time to learn how to properly maximize PPC campaigns through Amazon Sponsored Ads platform?
We didn't think you did.
It's not easy and mistakes can cost you dearly.
The solution?  Allow us–your Amazon PPC Management experts–to manage your campaigns for you.  That way you mitigate risk and save time that you can better devote toward operating your business.
80/20 Advertising
In all likelihood your product line's potential within the Amazon ecosystem follows a the Pareto principle, or the 80/20 rule.
If you have 20 products, most likely 3-5 are your best sellers and are worth the investment of your advertising dollars.  We like to apply this rule to your product line.  So we choose to aggressively advertise only high potential products to ensure we can earn you a positive ROI.  For these we ask a 'moderate' to 'high' budget.
Often times your less popular products can benefit from very light advertising with 'low' PPC budgets.  We can address these products later with a lower pricing model* if we succeed first with your high potential products.
Don't hestiate, Get a Quote now!
Amazon PPC is Essential to Growing Your Brand in the Amazon Marketplace
Researching appropriate keywords and writing good sales copy is no longer sufficient to rise in Amazon's rankings. PPC is now a must. By implementing a skilled PPC Campaign, your listings will gain visibility and appear on the first page of a user's search. Without this visibility it's nearly impossible to flourish on Amazon.
Skilled PPC Management Results in Greater Organic Rankings
Amongst other factors, Amazon rewards listings for sales conversions. If you drive sales through PPC and your 'Unit Session Percentage' (Amazon's conversion ratio metric) is strong, your listings will rise in organic rankings. Skillful management is the key. If you drive bad traffic that doesn't convert, the effect is the opposite: You will damage your organic rankings.
Save Time & Headaches
Do you have time to learn a brand new skill? We didn't think so. You're probably too busy growing your brand, as you should be. As with learning any skill, a steep learning curve applies to learning PPC and Amazon's PPC platform in particular. Your time is valuable and we can save you time so you can concentrate on your core business.
Mitigate Risk, Get Results Quickly
Navigating the perilous waters of the Amazon PPC platform is no picnic. Advertising on Amazon is not free, every penny you spend is at stake. If you don't know what you're doing you can quickly lose lots of money. Why take that risk? Delegate these complex tasks to experts with thousands of hours of experience and mitigate these risks from the beginning. By doing so you'll also arrive at your goals of growth and increased revenues more quickly.
Technology Meets Expertise
We blend our expertise with technology. Professional expertise is crucial, but technology allows us to react more quickly to Amazon's ever-changing landscape. Technology increases efficiency and ultimately improves profitability. Our formula for success melds the two together to give your brand the greatest chance for success.
What are you waiting for?  Get a Quote now!