Formed in 2016, our team of experts helps our clients maximize profits in this age's most important commerce platform: Amazon. Having launched a product on Amazon successfully, the team at AMZN Consultants has the unique experience to provide effective PPC management, Amazon consulting, and account management services. With our knowledge, we ensure our clients leverage the incredible power and expansion of the world's largest online marketplace successfully. For AMZN Consultants' success in helping our clients manage the critical PPC learning curve, we have been awarded.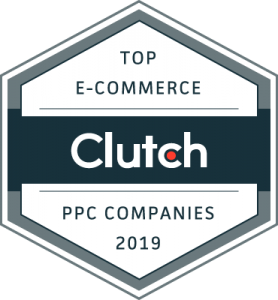 On Clutch's latest list, AMZN Consultants was named one of the top PPC agencies in the ecommerce industry. The entire AMZN Consultants team is thrilled to have their hard work recognized by a valuable partner:
"We're honored to be so highly regarded by Clutch.co, their platform has been extremely valuable to us." -Vito Mazzarino, Co-Founder
The B2B ratings and reviews platform — Clutch — awards industry leaders based on an extensive research methodology. To establish rankings, the team assesses a business' market presence, project history, and ability to deliver. Clutch analysts collect verified client reviews to understand a firm's capacity to deliver results.
Here's what one of our satisfied clients told Clutch about our services:
"We would not be where we are without AMZN Consultants." — CEO, Consumer Products Company
The Manifest, a resource for leading companies publishes shortlists of top B2B service providers. Along with client reviews, the platform also features a notable project to help buyers make informed hiring decisions. The portfolios of leading service providers are showcased on Visual Objects, a visual resource for B2B buyers and vendors.
We appreciate our clients for taking the time to speak with Clutch, supporting our leadership in PPC and advertising.
To increase your sales on Amazon, contact us.